8 tags
5 tags
3 tags
8 tags
5 tags
3 tags
Nothing makes me run away faster than when a guy gives me a promise/friendship ring before we'd hit our one year. It scares the living fuck out of me and I'd be gone faster than you can take it out of the box. Side note: Yeah, I swear I have commitment issues and I'm insanely surprised I've lasted over 9 months with my current boyfriend. Jesus LOL.
3 tags
2 tags
2 tags
3 tags
I check up on my ex from time to time. No, I'm not some crazy stalker ex-girlfriend who wants her douchebag of an ex back even though he fucked her over in every possible way in the book. I can say I'm happily in a relationship with my current boyfriend and we're about to make 9 months. Anyway, I check up on him to see how he's doing. He had a huge impact on my life, being...
7 tags
I really need recommendations for a new drama to watch. PLEASE! I've been watching reruns of my favorites for like two months now and it's really not filling the empty hole that the drama-obsessed part of my personality constantly craves ;___; Just some background info: First and foremost, Lee Min Ho and Kim Hyun Joong are my two favorite actors and I will watch any drama that they...
2 tags
2 tags
7 tags
5 tags
Wahhh! Max Schneider's voice never ceases to...
5 tags
Because I couldn't find it anywhere on...
1 tag
I've been totally off my A game since this semester started. I need this spring break to get my shit together and bring back my grades. This shit is not me. It's not cool. I need to get A's to intra-transfer in my university. What's wrong with me. Ugh. And I have to study for my stupid philosophy exam tomorrow. I so don't want to study. March, why are you shitting on...
11 tags
6 tags
5 tags
I don't like to be given flowers. I've told my boyfriend countless times to not get me flowers, chocolate, or a teddy bear. I'd rather him give me a coupon to Dunkin Donuts for a free coffee (not Starbucks. I like Starbucks' cold drinks and Dunkin Donuts' coffee). I don't know why. I just never really liked those cliche gifts. Or maybe it's because those...
4 tags
Sad life when I only blog when I have a shitload of other things to do. When I have no work and I'm just straight chilling, I don't blog at all LOL. Talk about my priorities xD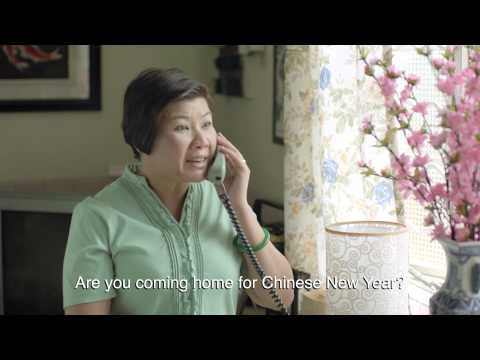 12 tags
2 tags
2 tags
Relatively old but an amazing song that I'm...
Yayyy! I finally fixed my music player on my page :D Yeah, finally a new song too LOL. Go check it out (:
2 tags
So 80% of my Personal Finance class are guys. LOL. What. It's okay though. They're either too fobby or just not that good-looking. My boyfriend is gonna kick me if he ever reads this xD
2 tags
Lalala. It's been a while; I know. I'm back, however, and I wasn't originally going to blog about this but I feel like it's something worth the ache in my fingers to type out. It's also a sad excuse to procrastinate from having to read Frankenstein for my English and Textual Studies class lol. I was in the dining hall earlier today and I saw one of my friends who I...
5 tags
2 tags
Thanks for disappointing me time and time again. I'm just so sick of you being late or pushing back plans to the point where we can't even follow through with them anymore. Next time, please don't make plans you can't go through with because I'm so done with waiting around for you. Even from before we started dating, I've waited anywhere between 10 minutes to an...
3 tags
2012 has probably been the craziest, randomest, awesomest, most unpredictable year of my life. From prom to graduation to college to my boyfriend, it's never been a still moment. Of course there has been a lot of tears and heartache, but I think the positive outweighed the negative. I can't even begin to describe what an amazing year 2012 has been but I think my Tumblr has most of my...
4 tags
2 tags
3 tags
2 tags
2 tags
2 tags
I love him. I really do. But this whole being late every single fucking time we make plans is really starting to piss me off. And I'm talking about me waiting anywhere between 10 minutes to one hour. It's excuse after excuse and I really don't care about what the excuse is anymore. A kiss and an "I'm sorry" is not gonna make up for it anymore. I'm so done.
4 tags
3 tags
chescadaniels: no but honestly it's christmas in like 4 days and i have never felt less christmassy in my life
1 tag
Yayyy. Dim sum this morning for brunch after my doctor's appointment with baby and dinner at K-town tonight with baby :3 I need to satisfy my Korean craving bwahaha. He spoils me too much ><
2 tags
3 tags